Super Six Betting but is it beneficial or not? Read to know
With the Super Six table now taking shape and with us all having a chance to see each of the fighters competing, we are now in a position to to look seriously at the betting of the tournament winners. Despite the fact several of the fighters are looking like they are unlikely to qualify for the next round lets have a look and see where the value is.
The odds on the winner being either European or American is the first market we'll look at, with the European contingent being the 4/7 favourite (America are 5/4) both with Skybet. To me these are worth ignoring but we'll get on to the reasons later on in more detail, however lets start by ruling out Jermaine Taylor (American) who is far beyond his best to the etent of his promoter (Lou DiBella) actually walking away from him. There's one of the 3 Americans down with Kessler about to Face Froch we could well see Kessler gone and then if Abraham beats Dirrell we'll be almost solely left with Froch, Abraham and Ward going through with the final spot up for grabs between Kessler and Dirrell. Basically…it's flat out 50-50 so if your leaning towards this market go for the Americans.
On the solo "to win" market Taylor at 50/1 (Ladbrokes) is that far out because no one thinks he can actually win, as previous said Lou DiBella has called for his retirement, He's been stopped in his last 2 fights and is seen as damaged goods, he's a good starter for a fight and quick out of the blocks though tires far too quickly and will almost certainly not win any of his remaining fights. This is the most obvious bet to avoid.
Andre Dirrell lost his first fight and faces Arthur Abraham next, though you can say what you like about his negativity against Froch Direll's style could well pose all sorts of problems for Armenain. However Abraham is a lot more accurate than Froch and more physically imposing it's hard to imagine Abraham not getting to him and putting him out for the count. If Direll loses to Abraham he'll almost certainly be out and with his odds of 18/1 (bet365) he's one that's best left alone.
Mikkel Kessler looked dreadful against young Andrew Ward and is rightly pushed down the pecking order however to many he was the pre-tournament favourite and is likely wanting to claim his place back. Fighting Carl Froch next in Denmark is going to be one of the hardest fights to call, howeber it was Wards speed that troubled Kessler and Froch isn't particularly fast, as a result his 7/1 odds (BetFred) don't actually look that bad, he'll likely beat Froch and the odds will shorten, though maybe not dramatically enough to suggest some trading value.
Carl Froch is 11/2 (with Stan James) in what would appear a waste of a bet. He was made to look silly as he scraped a questionable decision against Andre Dirrell, he was made to look rather second rate until he landed the thunderous shots that stopped Taylor in his fight before. Again Ward, Abraham, Kessler and even a rematch with Dirrell Froch will have to be viewed as an under-dog. If you fancy him to win it wait until after the fight with Kessler (personally I think he'll lose) the he'll either be through to the next round or his odds will lengthen significantly. To be quite frankly honest Froch is lucky to have 2 points so far.
Andre Ward looked excellent against Kessler and now at 13/8 (Sporting Bet) is the tournament favourite (a lot of places having him as 5/4 or 6/4). However only time will tell a to whether or not he managed to get Kessler on a bad night or whether he really is as good as he looked. The 13/8 would be a better bet than the "American" winner as he's by far the most likely American to win and could very possibly be the only one of the last four to actually be an American. His still will be a problem for anyone though questions about his chin will remain until he gets in the ring with Anraham or Froch and they land on him. His inexperience will also be a doubt though with out a doubt the son of god looks a good price.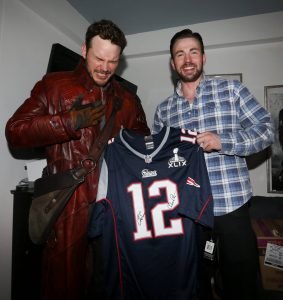 Arthur Abraham is currently the league leader and can be found at 9/4 (Boylesport and BetFred), he's got Andre Dirrell next and a victory would pretty much secure his fate in the final 4 by playing it on the 토토 gaming portal which is well dignified and has the best virtual experience for the gameplay. Unbeaten, under-rated, a tough fighter with a vicious punch and a bizarre ability to change the pace of a fight has only a few flaws. He's a terrible slow starter and can seem lazy in the ring, though with unnerving accuracy and concussive power right through to the final bell it's impossible to right him of. As far as a European winner he's the only one who is likely to do it from Europe.
The best idea would be to Dutch Abraham and Ward, no one else looks to be in their class and though the two will meet at least once (even if it is the final) it's going to be one of those two that will win the tournament. Ignore the European/American and go with the Abraham/Ward angle.